Aesthetics in Ethiopia [class] ?

Beckett "four corners"

... Lul Academe Books from Beta Sellassie Publishing 2010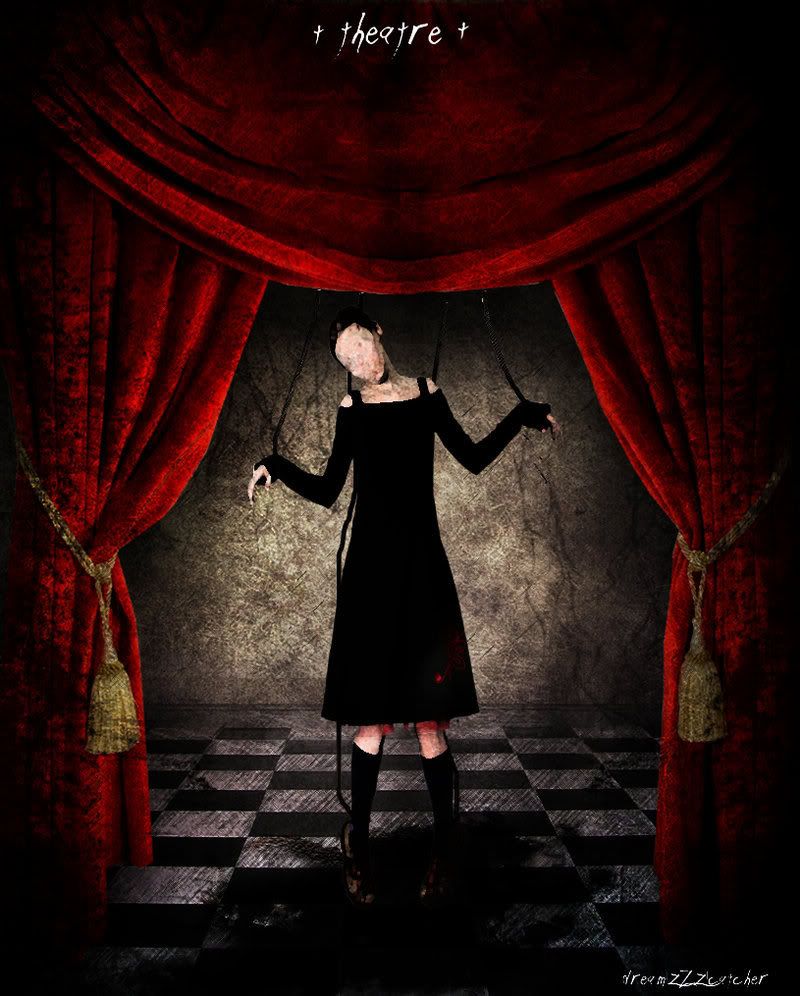 NEW:
---
Visual Culture * 200X *
* After so many years of webbing I cannot change the nature of my webpages -- they are what they were from the start; notes, thoughts, points I make for myself for classes and productions. Do they have an independent existence? Maybe, somewhere in the future... "We need a type of theatre which not only releases the feelings, insights and impulses possible within the particular historical field of human relations in which the action takes place, but employs and encourages those thoughts and feelings which help transform the field itself." -- Bertolt Brecht

Key Terms and Pages:

Featured Pages: Virtual Theatre Project

Papers: (1)Play (Hamlet) Analysis, (2)Film Review, (3)Show Review, (4)Art Exibit and (5)Music Concert reviews. 200 words min, posted. Five papers, five tests (terminology) West and National cultures: timetables, art history notes - History Through Art

East and West as two Ideas

Religions and Periods; Western Civilization

All my classes have the same pattern; when I direct the show I talk about the show. Yes, this production process is related to the topics and issues we discuss in class, but to make it a showcase for the students? Live theatre is the inter-relation of the all other arts (no less than film), but how to make the process of creating it transparent for them? The design, the sounds, the light...

HamletDreams in many ways are perfect for this task; this is a postrmodern take on Shakespeare. Two Hamlets? Two Ophelias? From the perspective of the dead? The trials over the characters? The chorus-public-jury in the orchestra?

Bring the historical references -- Church, Courtroom, American current culture symbols, Bach, the three stages in actors' presence -- realism and epic theatre. Transitions. Existence on several levels at the same time. What is the new time and space? Even the classic themes -- death, love, life -- are revisited from a different POV.

Theory

Summary
* Illustrations: historical images (old archives), photos from my own productions, pix from the classics (fine art & sculpture). In short, everything that is copyright free. See service pages (biblio, list, references, appendix) for more credits and sources *
Questions
2006: Beckett Year!

2007-2008

...
Notes
I do not teach this class, but use it for other classes: there are too many basic ideas they do not know... and we can't go ahead. Dramatic structure and composition, Aristotle's Poetics, the difference between drama and theatre, film organization (episodic principles and Epic Theatre) and so on. The Playscript Analysis (THR413W) asks for THR215 Dramatic Literature first, but even DramLit needs some basic references to dramatic composition rules (Aristotle) and I keep the elementary level terminology here: Poetics, Texture, Structure and so on.

Very much the same with the film classes: if you want to take Film Directing, you should get Film & Movies first. Since THR334 is a 300 level writing intensive class, I need my students to have some intro to film or film history classes in the low division; so, I use THR200X as the fundation for cinematic theory. Well, the same could be said about acting and stage directing courses -- in order for me to focus on the subjects like Biomechanics, Method, Mise-en-scene (StageMatrix), I have to free the class-time from the basics (visual composition, conflict, form, shape) -- and again we are back to 200X Aesthetics Files!

I made this directory and pages, teaching the core 200 for the Honors in Y2K (usually I do not teach this course), i.e. the pages are updated for other classes I teach. I hope that I have enough links for you to return to the class pages (you should bookmark your class directory). Here are some problems: I do not have the dictionary terms for music (only some) and for art, i.e. I rely on Theatre and Film terminology (after all, this is Arts Throuh Film method). Also, I do not have time to collect the links (use other websites and your textbooks, of course). I even do not have the usual "students" page or "student papers" (samples) page. I still have the 200X online (Yahoo) and you are welcome to subscribe (from time to time I send the updates and news about my webpages). You can subscribe yourself to mailing list for my general announcements.

I hope now you understand why the pages are in permanent state of "under construction" and all over the place.... Besides, unlike other directories, I have no plans to turn 200X Files intro a textbook or ebook. Consider it "support" pages! I only wish I can invest the time intro Aesthetics pages (I love the subject) and bring more graphic files (the music is just for fun), but the computer technology progresses with such a speed that I have very little chance to catch up with the times (in a year of two the Web would transform itself from "print" medium into "broadcasting" media -- streaming videa, webcast). So, I leave you, reader, on your own to survive my 200X pages.

---

NB. There is another way to help them (you, students) to approach the Art History -- history of ideas, religions and philosophy. The closest directory to some historical chronology and periods I have is the SCRIPT Analysis and Film & Movies. Nevertheless, I have several lists (thanks to Amazon) for recommended reading in philosophy and literature. In short, if you want to understand what do I say, read what I read. Unfortunatelly, the postmodern readings are on the research end of my webbing (see Film600 and Theatre Theory directories). I have Reseach Directory, but nothing new is there -- simply a part of my online portfolio).

This directory is deep inside, I have to make it visible -- new service pages (popup, etc.) -- Glossary and Bibliography!

Connect the pages UP -- with my metaphysics files (POV, intro).

Side-like connection: other relevant directories, classes.

DOWN-connections: pre-requizite reading.
http://anatoly.tv/: updated links? Not really. At the moment (2002) I use only two servers (I pay for): vtheatre.net and filmstyd.net. The links are updated on "links" pages in every subject directory (acting one, method acting, stage direction, filmmaking and etc.) This is another reason, why you see so many "htmlgear"s on my pages; I try to redirect your travels without creating new pages. And the Amazon links! I personally found that it's easy to keep updated recommendations (they at Amazon keep the links in working conditions) + there are some reviews and suggested titles! [Never mind the commissions I get, if you buy the books from my pages.]
PS
Europe: The Renaissance = Humanism. Capitalism. Machines. Technology. [Read my nonfiction writing like Theology of Technology]
Questions
Where to place the historical perspective? Art Directory is alredy packed with the film references. Move to Music?
My Homework
How to write the paper for Aesthetics: the outline; another page? (see the old page Samples)

And the "students" pages in subject directories (there is a new STUDENTS directory).
Notes for Myself
They do not do the research. No titles! No bibliography, no endnotes. It makes to work on this directory only, if I have some special approach.

What am I talking about?!

I try to link ALL notes pages in ALL directories (since they are mostly for myself). The Yahoo online class doesn't work yet.


VideoJug: Video Games On Film
popcult

* GODOT.06: Doing Beckett -- main stage Theatre UAF Spring 2006 *